THE INITIAL SITUATION
Until now, the input, processing, evaluation and visualization of company data has been carried out in Excel. The confusing way in which large amounts of data are displayed in Excel can lead to errors during input and processing and thus result in a higher expenditure of time. Accordingly, our objective was to restructure the processes and implement them with the help of more suitable programs. In the end, the maintenance of large amounts of data was simplified and a clear added value was created for our customer.
Input and overview of the data in the standard Excel view: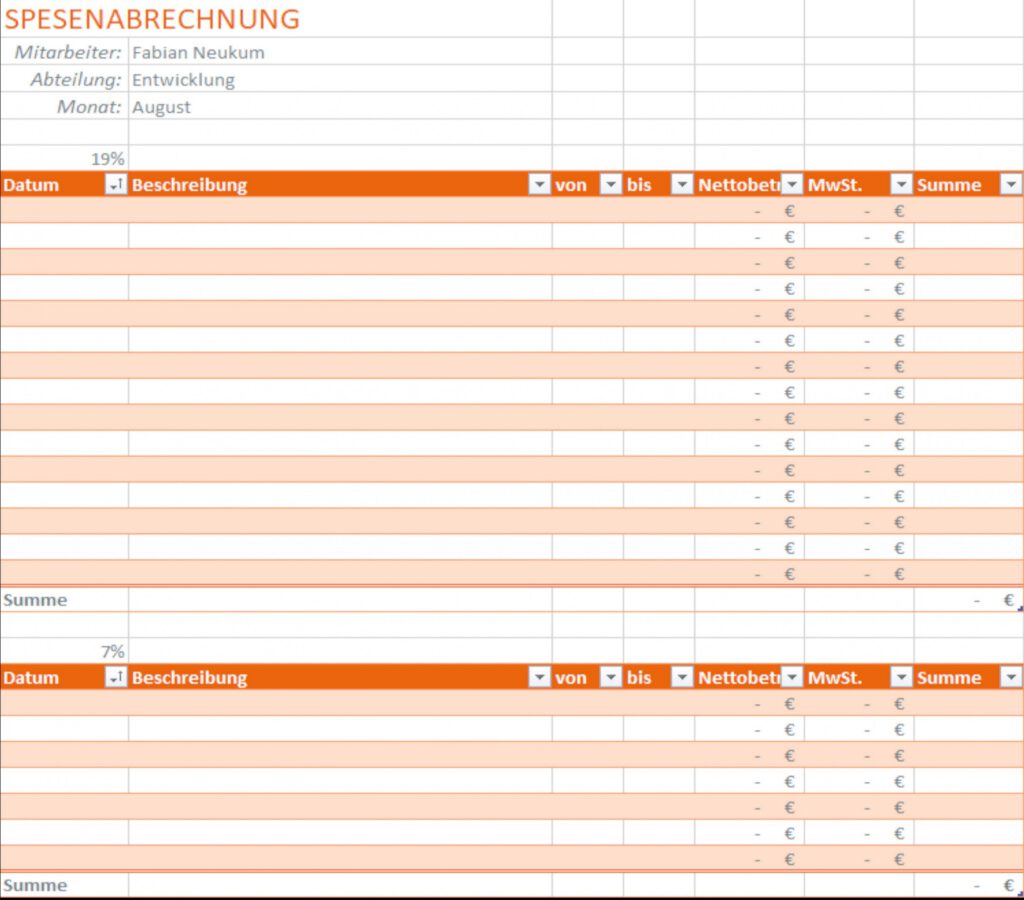 THE SOLUTION
To solve the problem, a business app was developed using Mircosoft PowerApps. This enables employees to maintain data on smartphones and tablets at any time in a user-friendly manner. In the age of digitalization, care was naturally taken to ensure that future-oriented and powerful software was used in the implementation in order to be able to automate as many processes as possible and to noticeably reduce the time required for use. To avoid future operating errors, a user-friendly interface with defined authorization roles was established. The input of data, clearly step by step in the APP.
THE TECHNICAL BACKGROUND
And now for the technical: The captured data is written via an interface from Microsoft, into a database on a SQL server and then queried with Microsoft Power BI and transformed into meaningful dashboards. A major advantage of PowerApps is the numerous connectors to easily query and capture data. For example, all common database management systems are supported. Other use cases such as time recording, ticket management, etc. can also be easily implemented and additionally inserted with PowerApps. Managing a local data gateway (transferring data between PowerApps and a data source that is not in the cloud, such as on-premises SQL Server or on-premises SharePoint) was seen as a challenge. However, the gateway setup and user enablement were straightforward to implement.
PREVENT
Sometimes there doesn't have to be a problem first, everyday work processes can be simplified and optimized. With an already available product or a solution tailored to your needs. We transform your business know-how into real process solutions with ease.