KOM4TEC Project for the Web Max
The Modern PPM Tool based on the Power Platform
Microsoft Project for the Web is the new modern project and portfolio management (PPM) tool based on the Power Platform in the Microsoft Cloud. Ideal for any project organization for which Microsoft Planner with simple Kanban boards offers too few features and Project Online in turn is too powerful. Our specially created Modern PPM Suite integrates configurations and automation and simplifies the entry into Project for the Web immensely.
Advantages. Advantages. Advantages.
This is what makes Project for the Web so impressive.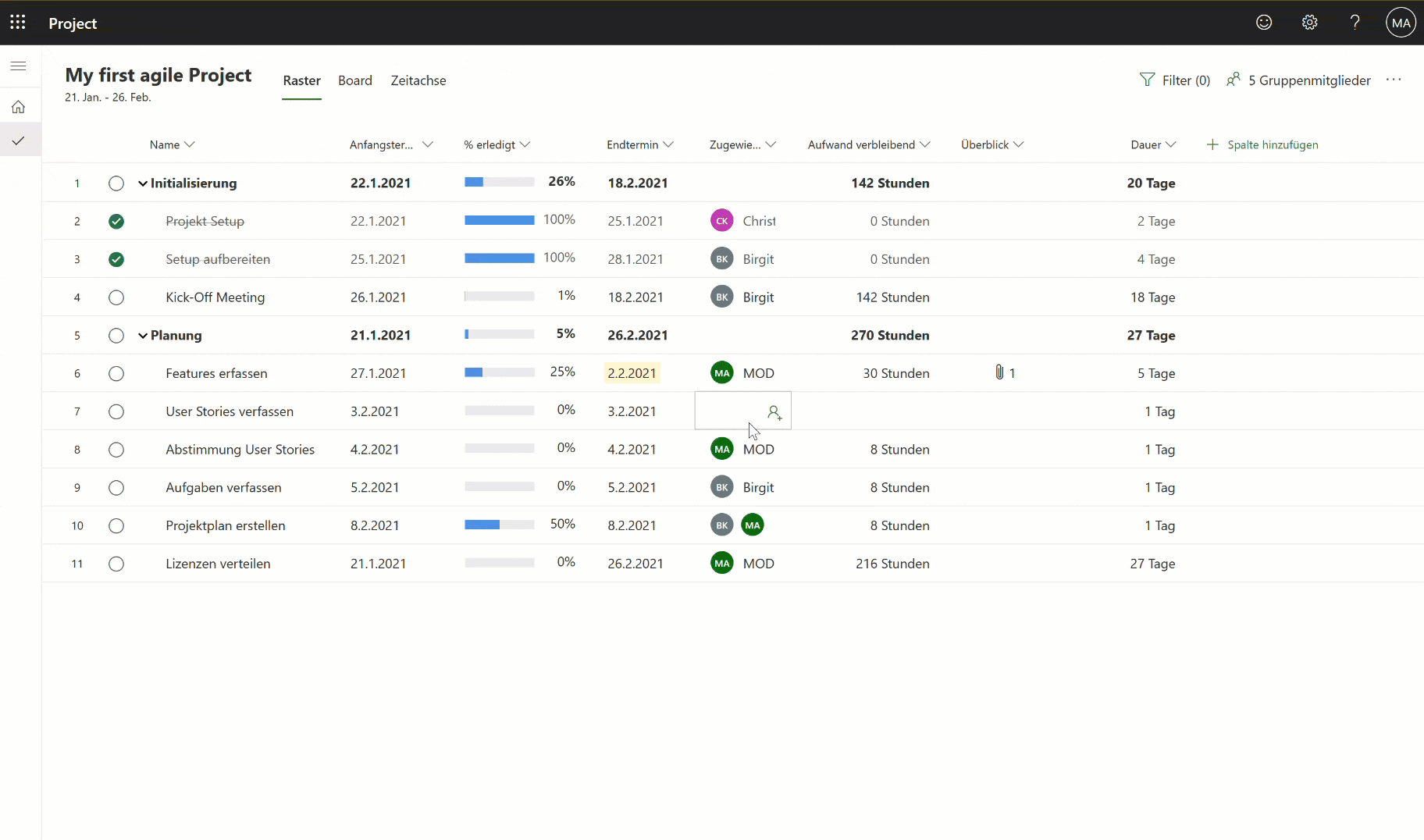 New design and the intuitive, web-based interface leave nothing to be desired when planning projects and roadmaps. Simple project control and monitoring for project managers and entire project and portfolio departments is guaranteed. In addition to the Kanban view, as known from Planner, employees can switch between the classic planning views Grid and Timeline in the planning view. Depending on the complexity of the project, tasks can be tracked with details such as start and end, status and employees, or collective tasks can be modeled with phases and dependencies.
Increased user experience
Improved foresight
More collaboration
Optimal integration
Increased user experience
Modern and intuitive project management for non PMs, as well as professional project and portfolio management.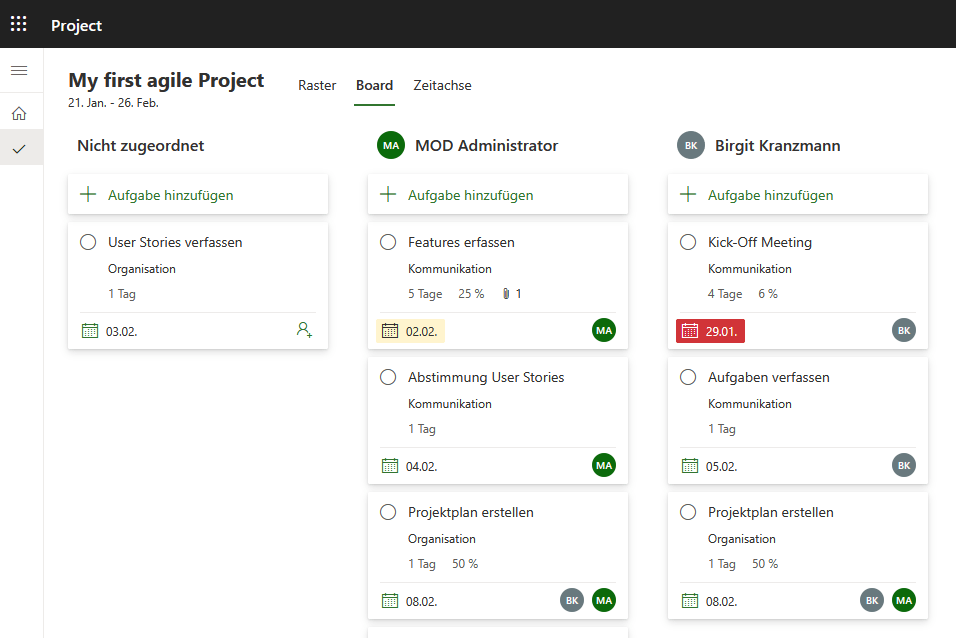 Improved foresight
More collaboration
Optimal integration
P4W vs. Project Online vs. Planner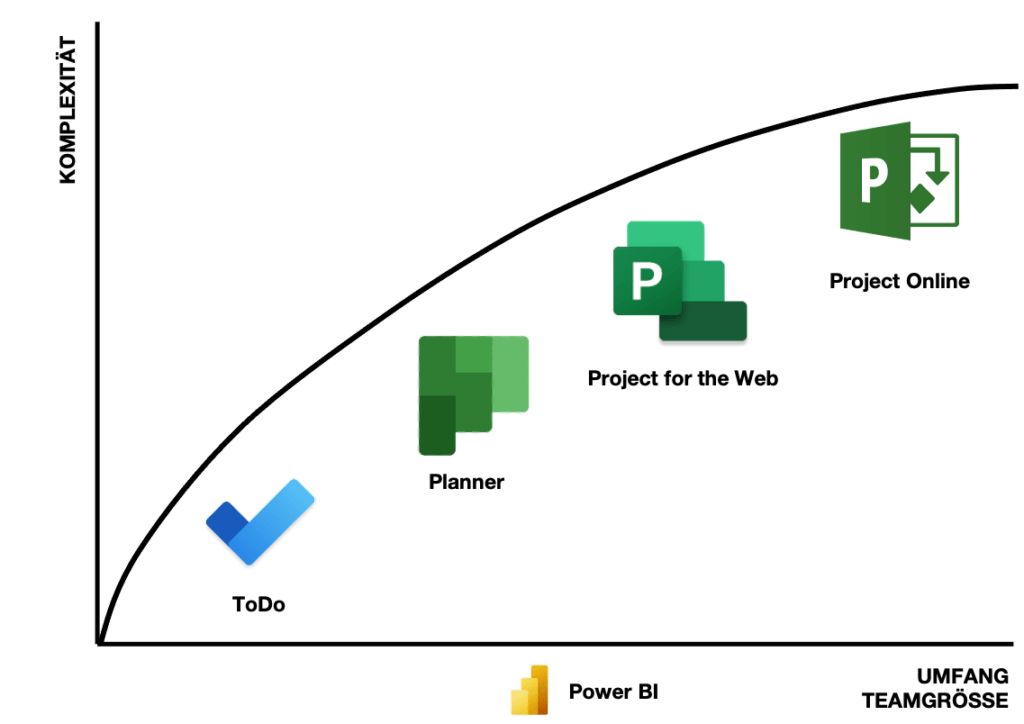 For small teams and general task tracking, Planner is quite sufficient. With increasing complexity, the requirements in terms of planning, master data and reporting also increase.
For large projects with a large number of people involved, on the other hand, Project Online is the right choice.
The complexity of the project is reflected here in the operation of the tool - it is more complex and less intuitive.
This is where Project for the Web comes into play - as a solution for everything in between, it scores with its ease of use and essential components that should not be missing in project management, such as different views or the possibility to model dependencies.

Ease of use - even for all project members. Automated processes and integration into a collaborative environment. We have supplemented the Microsoft tool with the features that should not be missing in a fully comprehensive PM tool.
This is what you can also expect in the KOM4TEC Modern PPM Solution
Financial, risk and problem management, stakeholder analysis
Features for expansion, such as idea management
Automatic creation of a new team per project in MS Teams
Improved automation of project creation, templates and approval for project proposals
Risk Management
Finance
Automation
Risk Management
Probability of occurrence, impact, assessments and evaluations. Risk factors that (can) change in the course of a project. Depending on the project phase, the project team has to deal with different factors. Flexibility is thus essential for dynamic project management. The combination of probability and impact of a risk can be better assessed and weighed. The project manager and team can thus react proactively and seize opportunities or avert risks.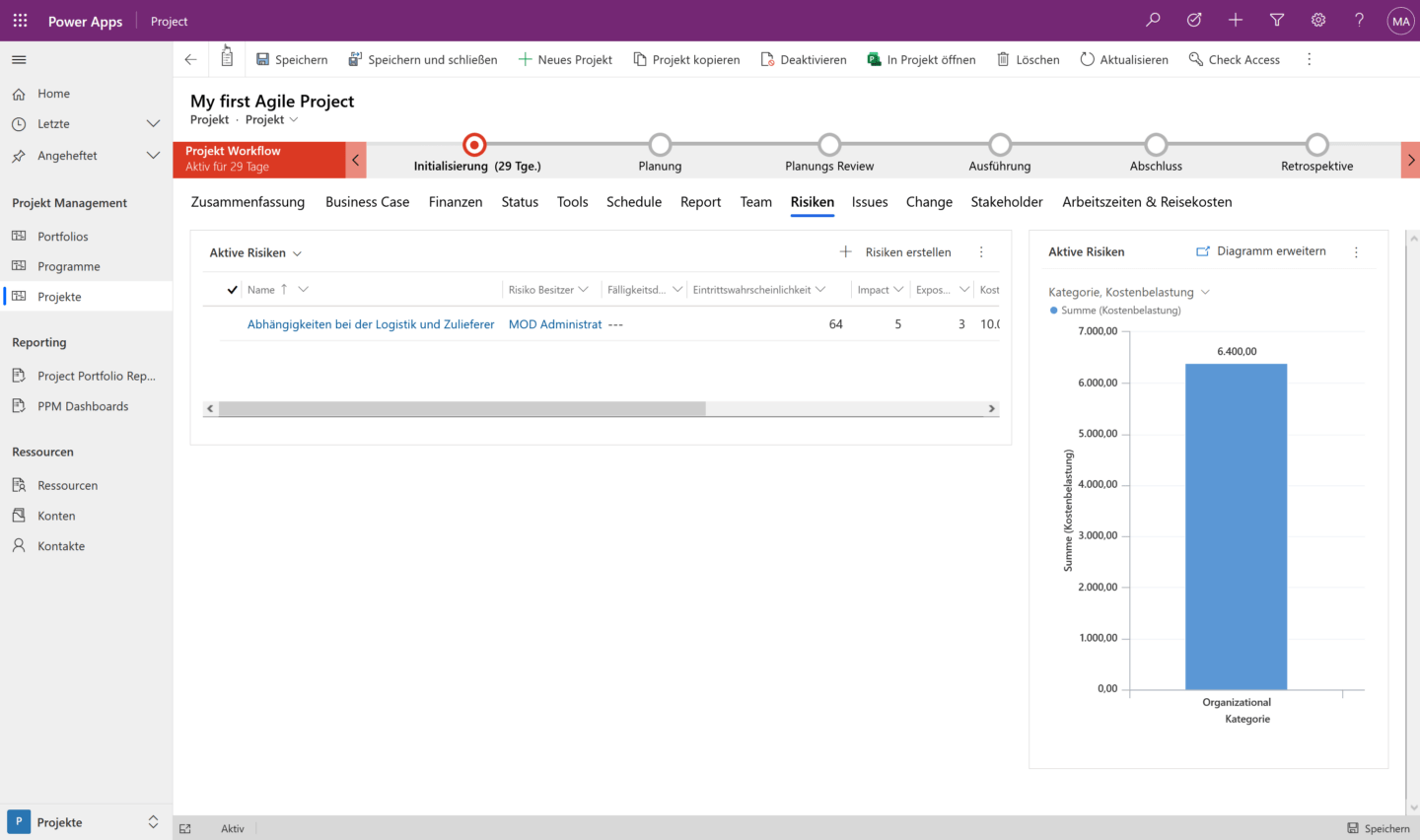 Finance
Automation
Expert Consultant Cloud Technology | Team Lead