THE CLOUD-BASED PROJECT MANAGEMENT TOOL OF THE FUTURE
Project for the Web is the modern project management tool for project, program and portfolio managers and impresses with reduced complexity and a modern user experience compared to Microsoft Project Online. It provides all the functionality needed to plan, manage and execute a project - fully integrated with Microsoft Teams.
In order to map a project holistically and thus along the process chain, recurring manual steps are necessary in the Microsoft standard. The automated creation of a project by means of an approval process and the use of a project template is not available out of the box from Microsoft.
This is precisely why we have developed a smart solution on the Power Platform, turning manual tasks into automated workflows.
AUTOMATED CREATION OF ALL PROJECTS
With the provisioning tool we have developed, we make it possible to automatically create projects based on their process in a simple and straightforward manner.
Persons who are allowed to create projects must define relevant project data such as project manager, project start and project type. When the project is requested, the approval workflow is triggered.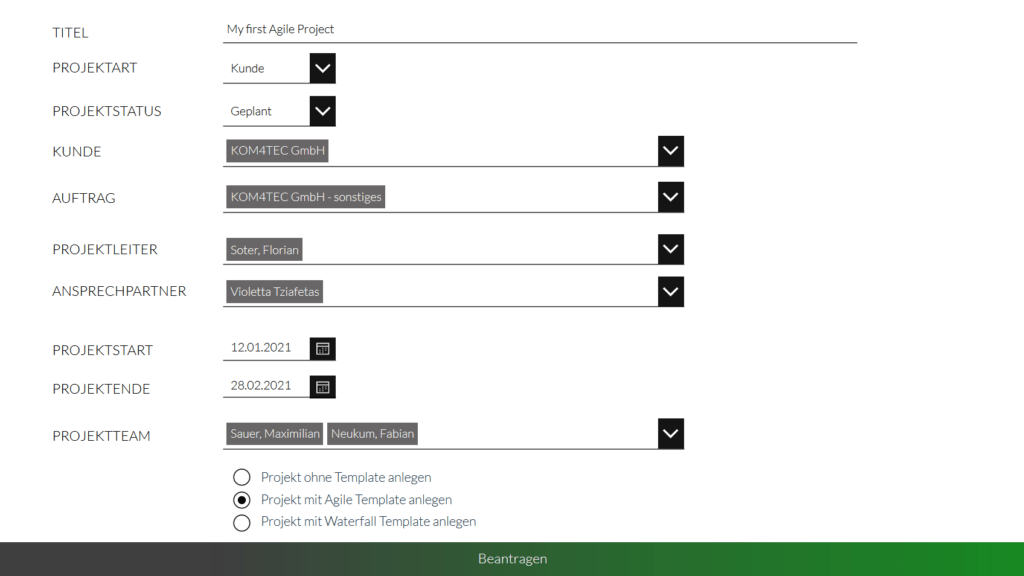 Determine components and apply for project
PROJECT APPLICATION TRIGGERS WORKFLOW
The triggered workflow initiates the sending of an Adaptive Card in MS Teams via Power Automate to a specific group of people who are responsible for the release.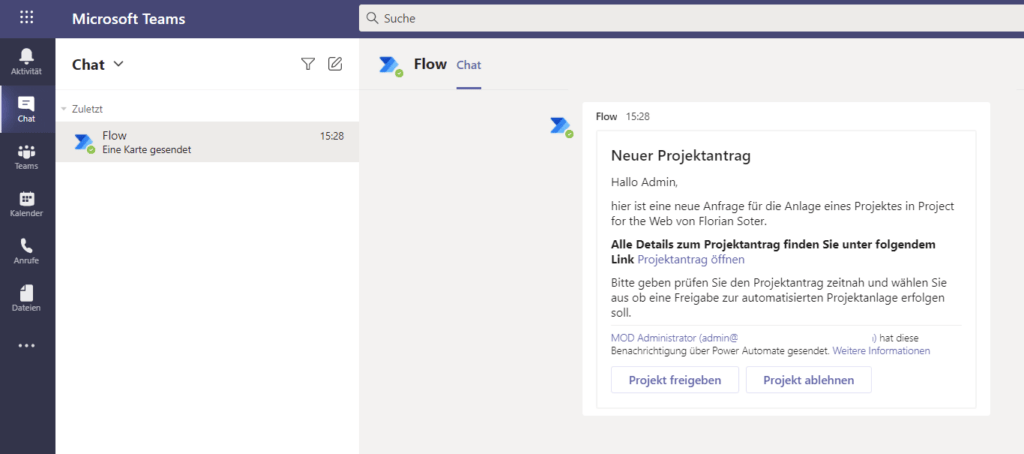 Sharing in teams via Adaptive Card
AUTOMATED CREATION OF THE PROJECT
The project itself is created and created automatically after approval using Azure components. The project manager has the choice between a project plan template or an empty project.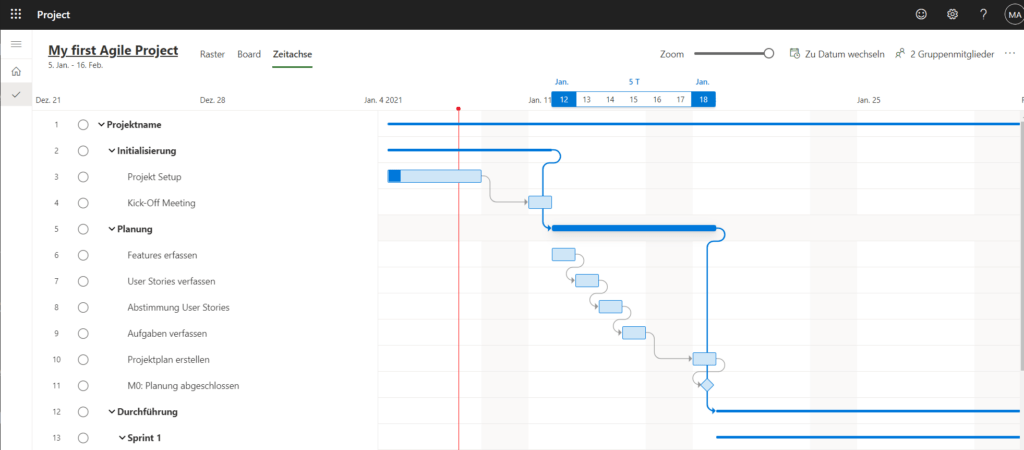 Project created from template
A triggered project application, with manual creation of the project without project template is now a thing of the past.
Compared to this, the advantages of the automated process become clear.
Once defined, it is easy to fall back on the template for each new project. This not only saves time, it prevents differentiated procedures and creates more control.
PROCESS INCLUDING AUTOMATION AND TEMPLATE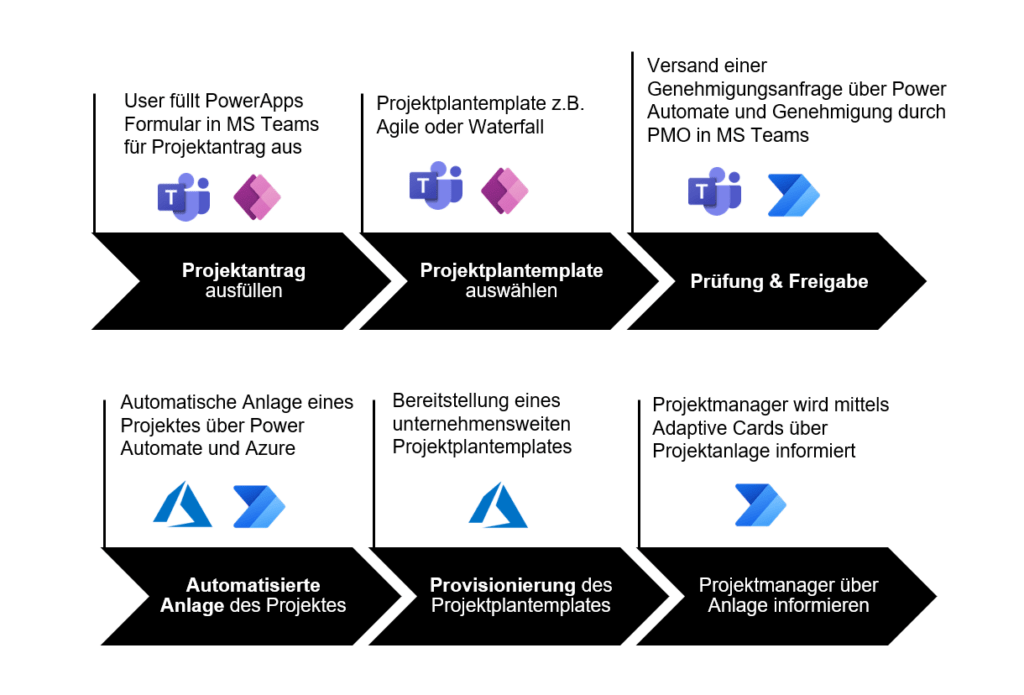 ADVANTAGES
Full control over who creates which projects
Uniform approval process
Automated creation of projects with predefined information
Once defined, the project plans can always be referred back to
Uniform structure of the project plans
Compliance with predefined project standards
Compliance with defined processes
Ensuring transparency across the entire process chain using Power BI
Disadvantages
The project is created only after the release
PROCESS WITHOUT AUTOMATION AND TEMPLATE
The process without automation consists only of creating the project and building the project plan.
What appears to be much shorter and uncomplicated at first glance leads to manual steps that have to be repeated for each new project - and are difficult to control without provisioning. The resulting additional effort also means more costs and leads to less transparency.
ADVANTAGES
Immediate creation of projects - but time-consuming and always repetitive step
DISADVANTAGES
No control over who creates which projects
No uniform approval process
No automated creation of projects with predefined information
New creation of project plans necessary for each new project
Differentiated structure of project plans possible
Compliance with predefined project standards not guaranteed
Contact
Maximilian Sauer
Business Analyst