Change pays off. All the more so in times like these. No stone is left unturned, that's for sure.
We are totally excited about the new tools and methods that enable us to constantly change our work and our mindset for the better.
We know from our own experience that all this is only possible if the people around us have a lot of courage, strength and fun to change in the long run. The resulting fulfillment will be more important in the future than probably ever before. We will be happy to introduce our -New Work Lifestyle- to everyone who wants to experience the authentic and honest "New Work" through exciting talks.
Let's get this straight - this is what we mean by New Work:
In 1949, Frithjof H. Bergmann won his first year of study as an Austrian in the United States of America with his essay on "The World We Want to Live In". He scraped by for the first time as a dishwasher, prizefighter, assembly line and dock worker. He wrote plays and lived in self-sufficiency for almost 2 years. He dared to do something and was rewarded.
He studied philosophy at Princeton and received his doctorate there with a thesis on Hegel. From then on, he received teaching assignments at universities, including the world-famous Stanford University. Over the following years, Frithjof H. Bergmann became the inventor of the 'New Work'.
Nothing less than, "shaping the world we want to live in" is what we create together with our friends and customers.
We use the constantly optimizing and perfectly scalable Microsoft 365 Ecosystem fully and proactively to make our lives simply -better-. Who are we actually? Simply an awesome bunch with a super network around us. Because success only comes together, or not at all.
Have Fun.
We are very proud to be supported by our favorite wine of the winemaker Von Winning.
So even new podcast guests become more relaxed with unique taste - a real WIN-WIN situation.
Dive deeper into the topics discussed with individual recommendations from podcast guests.
News and projects around our podcast.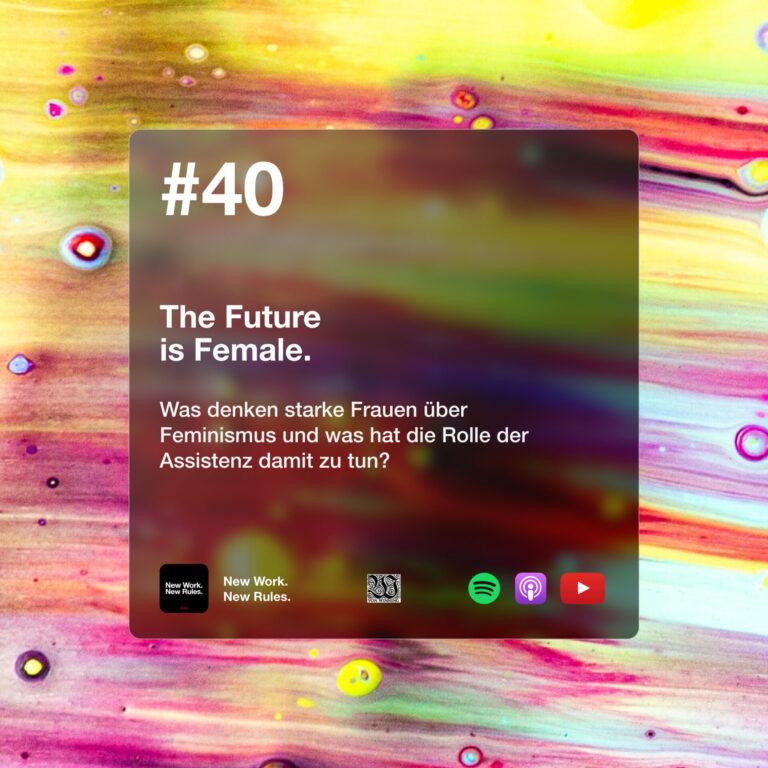 Podcast
What do strong women think about feminism and what does the role of assistance have to do with it?
Read More "